LA-CO INDUSTRIES TO ACQUIRE J.P. NISSEN COMPANY
LA-CO INDUSTRIES TO ACQUIRE J.P. NISSEN COMPANY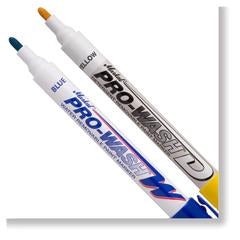 LA-CO Industries Inc, has agreed in principle to acquire the J.P. Nissen Company, a leading manufacturer of industrial marking products for the Welding, Fabrication and Construction markets.  
The J.P. Nissen Company was founded in 1923 to manufacture markers for the textile industry. Since then, the Nissen® brand has been continuously expanded to include markers for all industrial purposes, with extra emphasis on products for the metal-marking industry. 
In bringing together the Nissen line of products with the Markal® and Tempil® brands, LA-CO Industries now provides the best combination of industrial marking and temperature indicating products to all customers and markets, serving the widest range of needs across the globe.
"We are thrilled to welcome Nissen to our family of high-quality, right-for-the-job marking solutions, and to provide another high-performance product line to industrial trade professionals around the world," said John Hardin, CEO of LA-CO Industries.  
"It's exciting when competitors become partners," said Benjamin Kleiman, Director of Marketing at LA-CO Industries. "Broader market coverage, more innovation and an even higher level of customer satisfaction in marking solutions is our combined future."
The Nissen product line includes metal roller-ball, liquid paint, solid paint and low corrosion industrial marking products. Bulkley Capital, LP advised LA-CO Industries on the acquisition.
 About LA-CO Industries
Based in Elk Grove Village, Illinois, LA-CO Industries manufactures a diversified portfolio of industrial brands including Markal marking products for industry, Tempil industrial temperature indicators, LA-CO plumbing and chemical products and All-Weather livestock marking products.  Celebrating 83 years in business, LA-CO Industries continues to grow, adding new products and new ideas to guarantee each LA-CO Industries product is exactly right for the job.
For media inquiries, please contact Benjamin Kleiman of LA-CO Industries, Inc., at 847-427-3266 or bkleiman@laco.com. You can also visit us online at 
markal.com
, 
tempil.com
, 
laco.com
 or 
www.allweathermarker.com
 for more information